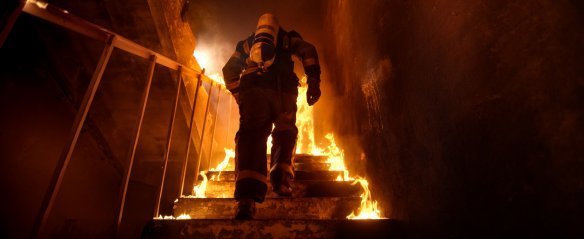 This beautiful world we live in unfortunately experiences tragedies, resulting in death and many innocent lives changing forever
.
But it is also those that are sworn to protect us that experience the resonating physical, and psychological impact of disturbing events
. Let's talk about how PTSD affects first responders.
How PTSD Affects First Responders: Symptoms
It is common for police officers to suffer from trauma after responding to tragic events. Some are even unable to do routine patrols. Resulting in police officers taking time off of from work.
Sometimes they even leave the police force, with symptoms of post-traumatic stress disorder (also known as PTSD
.)
Many people with PTSD in the police force go through relocation due to severe trauma. The area around the scene of the event usually holds triggers and reminders of the incident. Symptoms associated with PTSD include flashbacks and panic attacks.  Some responders suffer from excessive feelings of guilt and depression. The symptoms of PTSD can be paralyzing, physically painful and life-altering for many. 
How PTSD Affects First Responders: Events
The Manchester Arena bombing back in May 2017 left many police officers suffering from PTSD
.
The attack was the work of an ISIS radical supporter Salman Abedi. He detonated a homemade bomb in the crowd of an Ariana Grande concert, killing 22 people
. It is one of the deadliest terror attack on British soil since the July 2005 bombings.
According to the GMP, over 800 people suffered both physical and psychological injuries from the attack
. Ten people under the age of 20 died.
A GMP first responding officer, who chooses to remain nameless, states, "A lot of secondary trauma has come through now, not
just
for people who were there on the night but the detectives who had to take on the investigation
."
"As we pulled up there were hundreds of people running down the steps; they
were covered
in blood," he said.
"There were reports coming out of an active shooter and a bomb, it was
incredibly
confusing, and we ran straight into the foyer
. We were confronted with a scene I couldn't possibly describe…I've seen my fair bit of trauma, but it's the worst I've ever seen."
How are Police Forces Dealing With PTSD
?
GMP claims they are doing whatever they can to help the officers in need. Meanwhile organizations across England run campaigns for Mental Health Awareness Week.
Following a national meeting on wellbeing, The Police Federation believes it is taking the right approach forward
.
Within the first two hours following the attack, the Police Federation along with a
newly
appointed Superintendent, teamed up to provide quick and appropriate welfare support
.
According to the Kerslake Review, the welfare support is of a high standard and remains supportive of victims that still
require
it
. 
GMP Chief Constable Ian Hopkins told
The Independent:
"There is no doubt that, given the scale of the response to the Arena attack, we didn't get that support right for everyone
initially
as we all came to terms with what had taken place
. We have worked very hard over the last 12 to ensure everyone's needs have
been catered
for and will continue to do so."
Officers who suffer from trauma can take to up to six months of full pay, and then half pay for the rest of the year. In some cases, officers receive an extension depending on the particular incident.
 Mental Health: A Growing Issue
But the truth is,
 mental health has not received much attention in the past, and it's becoming a growing issue that needs careful examination
.
According to the first responder GMP officer, it may seem like steps are moving them in the right direction, but not much has
been done
to help officers dealing with trauma get the help they need
. Instead, there is a "man up" and "get a grip" mentality instilled in the police force. Senior officers receive welfare checks
in debriefings, but nothing about offers of counseling
.
The first responder states, "It isn't
just
because of the Arena… the police service is on the way to an absolute mental health crisis
. I've never seen it like this."
He also added, "It ticks a box but then nothing
was dealt
with, and you'll
literally
be going to the bathroom to wash the blood off your hands and coming out and then they're like 'yep, you can go to a burglary.'
"
Ché Donald, vice-chair of the association explains that the cuts to funding leads to these men and women working harder with fewer resources and this places more strain on the officers. 
PTSD Affects First Responders Everywhere
Tragic events like this don't happen only in the UK, and PTSD affects first responders all over the world. In the US we see our fair share of trauma, from 9/11  to the Pulse shooting in Orlando. And even the Parkland school shooting right here in South Florida. PTSD affects first responders everywhere. Unfortunately, most people don't notice this. First responders are the public heroes and invisible victims of traumatizing events around the world. EMTs, paramedics, law enforcement, and firefighters are all at risk when it comes to suffering from PTSD. It is important to know that there are professionals available to support them after a traumatic experience.
If you or anyone you know is suffering from PTSD or any psychological trauma, or you have more questions about how PTSD affects first responders, we're here to help you. Talk to someone
here
.