ABOUT US
Gateway counseling center was founded by Dr. John Hawkins Sr. & John D. Hawkins Jr., M.S., C.A.P. to provide assistance to individuals suffering from a variety of psychological and relational issues, such as anxiety, depression, and marital distress.
Dr. John Hawkins Sr., D.D., M.S., L.M.H.C.
Dr. Hawkins has offered individual, couple, and family counseling for over 46 years as a pastoral counselor and therapist. He has worked extensively with marriage and family-related issues. Dr. Hawkins has been working with couples and families since the early seventies and has published numerous articles and works specifically addressing how to develop healthy and functional relationships.
In addition, Dr. Hawkins has assisted copious clients in resolving spiritual and life meaning uncertainties, as well as aided them in incorporating their spirituality as a resource for achieving their therapeutic and life's goals. Dr. John Hawkins is a licensed mental health counselor. He has been married to his wife Charlotte for over 50 years and they have four grown children as well as 13 grandchildren.
John D. Hawkins Jr., M.S., L.M.H.C., C.A.P.
John D. Hawkins Jr. is an experienced therapist who has assisted hundreds of clients in overcoming mental, emotional, and relational distress. His specialties include assessment and treatment of compulsive behaviors, addiction, abuse and trauma, couples therapy, and related mental health disorders, such as depression, anxiety disorders, and ADHD. He holds a Bachelor's of Science in Human Development from Amridge University and a Master's of Counseling Psychology from Palm Beach Atlantic University.
John works extensively with individuals suffering from long-term effects of developmental traumas, such as physical, emotional, and sexual abuse. John integrates the most up-to-date research in neuroscience, attachment theory, and couples therapy, and advanced treatment methods, such as EMDR, Brainspotting, Sensorimotor Psychotherapy, and AEDP, to assist individuals and couples overcome the traumatic symptoms of their abuse and develop the ability to achieve healthy relationships, as well as a greater sense of meaning and spirituality in their lives.
Kristina Scimeca, M.S. L.M.F.T.
Kristina Scimeca offers therapy services in the areas of individual, couples therapy, family therapy, parenting, early childhood issues, issues with teens and behavior modification, eating disorders, substance abuse, and trauma for over 14 years. Kristina can also provide EMDR for trauma resolution. Kristina received her Bachelor's degree from the University of South Florida and her Master's Degree from St. Thomas University in Miami, Florida and is licensed as a Marriage and Family Therapist in the State of Florida. Kristina is a qualified supervisor for marriage and family therapists and mental health counselors who are looking to obtain licensure. Kristina offers a clinical approach that is focused on the systemic treatment of the family. Kristina is client-centered in her approach which allows her clients to feel safe throughout their treatment.
HOLLY CARRANZA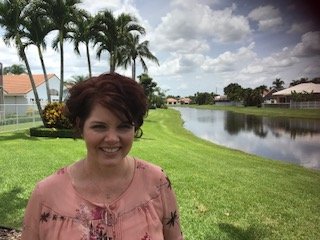 Holly Carranza is a married mother of two, 7-year-old Luke and 4-year-old Amelia. Holly is passionate about helping people feel and look their best. Her journey with nutrition began from her diagnosis with the Epstein Barr Virus at the age of 16, which left a very active, student, athlete physically debilitated. It was also through her battle with the scale as well that led her to nutrition and supplementation. It is through these natural resources that she was able to regain her life. Her heart is to help people in these same kinds of situations so that they can live their best and most fulfilled life.
As a Certified Nutrition Coach through the International Board of Nutrition & Fitness Coaching (IBNFC), Holly is a member of the Venice Nutrition Coaches Network. Her nutrition programs are based on blood-sugar stabilization and macro-nutrient balance, which are designed to permanently end dieting.