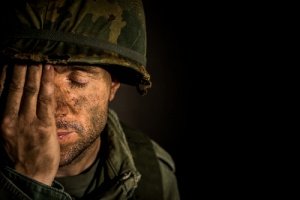 In psychotherapy, there are different schools of thought – and types of therapy – that different doctors recommend as part of the healing process. For those who suffer from different types of post-traumatic stress disorder, EMDR therapy may be right for them. However, it is only through an initial consultation at Gateway Counseling that we can determine if EMDR therapy – or another form of therapy – is right for you.
What is EMDR Therapy?
Also known as eye movement desensitization and reprocessing, EMDR therapy is a type of therapy that is recommended for those who have suffered from different kinds of trauma. Per the EMDR Association's official website, EMDR therapy was originally developed for patients who were suffering from post-traumatic disorder (PTSD).
Originally developed in 1987 by Dr. Francine Shapiro, this type of therapy first started getting developed when Dr. Shapiro saw that certain types of eye movements under a controlled set of conditions can reduce, not the traumatic thoughts themselves, but the intensity of which these traumatic thoughts are felt. Put another way, EMDR therapy won't take away the memories of war from a solider that comes in for counseling, but it will be able to help that soldier deal with those memories better, and not feel a crippling sense of helplessness each time the memories pop up.
This is not the type of treatment that can happen "all at once"; rather, this is a therapy that has eight phases that must be completed. And even though many patients report feeling immediate relief after the first phase of treatment – and even after the first treatment session – but it's essential that, like an antibiotic run, all the phases must be completed for the full benefits to be felt.
And while there isn't any conclusive science, yet, that dictates how this type of therapy works in patient's brains, it's non-intrusive, safe, and doesn't always require the integration of psychotropic drugs to work. This, of course, makes it an attractive option for those who wish to avoid integrating psychotropics into their treatment regimen.
In short, and in summary, this type of therapy has several benefits for those patients who wish to undergo this type of treatment. While we don't guarantee that this treatment is right for you, we at Gateway Counseling will be pleased to discuss this and other treatment options with you to determine which regimen is, indeed, suited for your needs. For more information on EMDR therapy, and if it's right for you, contact us today.