Marriage Counseling In Boynton Beach – Gateway Counseling
There is a widely believed myth that couples with failed marriages are the only ones who can benefit from marriage counseling in Boynton Beach. This myth couldn't be further from the truth. On the contrary, it is often the strongest couples who seek improvement. Every relationship has its challenges. Gateway Counseling can help you and your spouse deal with the inevitable difficulties.
Marriage counseling in Boynton Beach can help you before there is a problem. Gateway does not only address current issues; we also give you the tools to avoid future relationship conflicts. You and your spouse will learn how to communicate properly and resolve conflicts. Marriage counseling can make your healthy relationship even better.
Benefits of Marriage Counseling
Our experienced therapists help couples improve their relationships. Here are some of the benefits of marriage counseling in Boynton Beach:
Promote a Loving Relationship
Learn Listening Skills
Be Heard
Relieve Tension
Learn to Cope
Improve Physical Intimacy
Learn to Deal with Financial Constraints
Increase Happiness
Learn to Better Communicate
Learn to Forgive & Heal
You can be at peace with your partner and maintain a lifelong deep love.
Our Therapists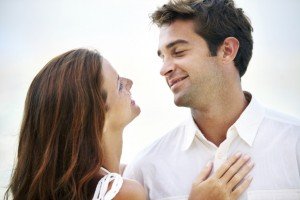 Dr. John Hawkins SR, D.D., M.S., LM.H.C. has been helping couples for over 35 years. He concentrates his practice on marriage and family concerns. Since many of our clients have strong spiritual beliefs, Christian principles can be incorporated into your treatment plan. John guides his clients mentally and spiritually.
John D. Hawkins JR, M.S., LM.H.C. C.A.P. also provides marriage counseling in Boynton Beach. He stays abreast on all the latest research and techniques, ensuring clients receive the best treatment possible. He has even helped those with traumatic pasts heal and grow happy, meaningful relationships.
Gateway Counseling Center
If you are looking for marriage counseling in Boynton Beach, call Gateway today at 561-332-1818. Whether you are looking to avoid future conflicts, get through current hurdles or just learn better relationship skills, we can help. Join our many Palm Beach County clients, who now enjoy a genuine love and respect. Marriage Counseling is not something to be ashamed of; instead, you should feel proud. Call us today to improve your marriage.